BOOK REVIEWS FOR DECEMBER
---
THE GIVER OF STARS by JoJo Moyes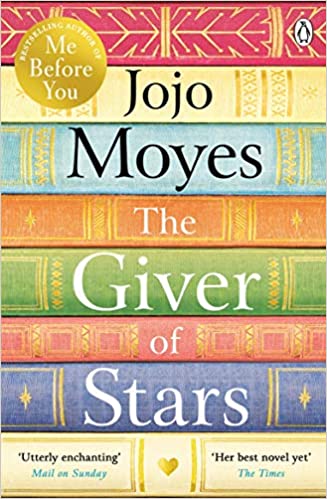 The story takes place in Eastern Kentucky between 1935-1943.
A very moving true story on how personal circumstances brought women from different backgrounds together.
The story gives a clear account of the struggles women faced to hold a place in the community ,their roles at that period of time were clearly  marked out and expected to be adhered to.many were unable to read or write and found many of their husbands were totally against them meeting the women from the book club or any kind of reading material  being introduced to their children ,
The women in the story were determined to introduce literacy   to families who lived in the outback ,the  journeys to reach these homesteads  were long and difficult ,the women could only reach there destinations on horseback through dangerous passes and difficult weather conditions 
The women form the book club too had a story to tell of their own struggles ,as their friendship grew they were able to find find strength to put aside their own difficulties ,they became a family and proved just what can be achievable i.,something we can all learn from .
---
Cost [Amazon]: Paperback - £5.00       Kindle - £4.99
---
SATURDAY by Ian McEwan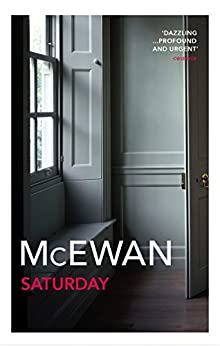 Set in winter 2003 when Tony Blair was intent on following the United States into war with Iraq and there were many anti war protest gatherings in London, this masterclass in descriptive language, interpersonal and family relationships and professional tensions play out in one day. This epic novel revolves around a neurosurgeon, his lawyer wife, their pop guitarist son and peace loving daughter and how they cope with a family crisis. In preparation for this book the author spent two years in a hospital observing a neurosurgeon at work the detail of which is revealed as the story unfolds.
This book will leave you excited by the language, reflecting on your own life experiences and wanting more of this celebrated author. Getting, read it you will love it!
---
Cost [Amazon]: Paperback - £7.31   Kindle - £4.99
---
THE AMATEUR MARRIAGE by Anne Tyler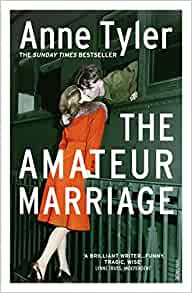 Over the years I have discovered an interest in North American novels; Margaret Atwood,Jonathan Franzen, Alice Munro,E. Annie Proulx Philip Roth and Donna Tartt . Eagerly awaiting their next novel. I order them from the North Yorkshire Libraries and during the current lock down they have been delivered to me from the Hub by volunteers. A wonderful service for which I am very grateful.
I am currently reading" The Amateur Marriage" by Anne Tyler set, like all her novels ,in her home town of Baltimore. The blurb on the back cover tells me that it is "From the incomparable Anne Tyler, a rich and compelling novel spanning three generations, about a mismatched marriage and its consequences. Michael and Pauline seemed like the perfect young couple - young, good- looking, made for each other. The moment she walked into his grocery store in Baltimore, he was smitten, and in the heat of World War 11 fervour, they marry in haste. From the sound of the cash register in the old grocery the counter- culture jargon of the sixties, from the miniskirts to the multilayers of later years, Anne Tyler captures the nuances of everyday life with telling precision and sly humour."
I have just reached half way through this book and it is their thirtieth wedding anniversary. The family have arrived to celebrate and are invited to tell of their memories of their parents. Michael realises that the memories reflect, however humorously related, the quarrels that have punctuated their marriage. After the guests have left another quarrel - over nothing it seems- erupts and when the excitable and furious Pauline in the heat of the moment tells him to leave  - he does.     A page turner - can't wait to see what happens!
---
Cost [Amazon]: Paperback - £5.94    Kindle - £2.99
---
OLD SOLDIERS NEVER DIE by Margaret Mayhew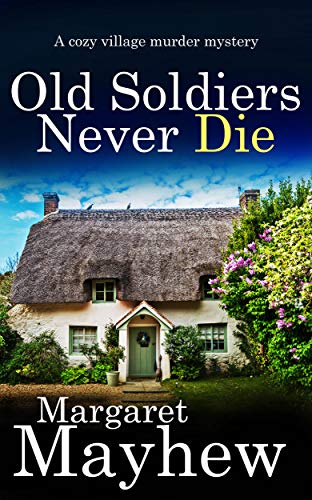 Retired from the army aged 55 the colonel had been applying for jobs without sucess.  Driving round the Dorset country side, one day with his wife Laura they came across a lovely village Frogs End.  They stopped and had a sandwich at the pub. It was a beautiful sunny day so they sat outside.  Opposite there was a small cottage with a thatched roof and pink roses round the door.  Laura said it was just the sort of place she'd like to retire to.  
Unfortunately Laura died and of course the Colonel was finding life very difficult.  He had his two children but they were grown up and gone to live their own lives.  He was visiting some friends one weekend and driving around the countryside he came across the cottage, what a change.  It was in a dire state and for sale.  So he had to buy it didn't he.  Big mistake, whatever could be wrong was.  Still he persevered and was so busy, he realised he was coming out of the doldrums and getting a sort of life back.  It's a lovely gentle sort of story and then there's the Murder.
---
Cost [Kindle] - £0.99p    No Paperback or Hardcover available [Out of print?}
---
ASTA'S BOOK by Barbara Vine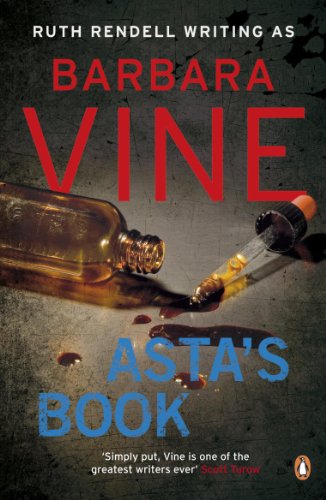 For 'comfort' reading, I like nothing better than a 'who dunnit' or mystery tale. Barbara Vine's 'Asta's Book' fills the bill nicely . 
Asta, living in the early twentieth century, is the young Danish, unhappily married, wife of Rasmus who has brought her to London with their two small sons and Danish maid, Hansine. She is left alone there, short of money, whilst Rasmus travels abroad on various business ventures. Whilst waiting for her baby to be born , who she very much hopes will be a daughter, she begins to write a diary which she keeps for the next seventy years. After her death, her daughter , Swanny, and granddaughter Ann edit and publish the diaries to great acclaim.
The plot of the book turns on Swanny's growing belief that she is not her parents' daughter after she receives an anonymous letter. She comes to believe she is the daughter of a woman living near her parents' first home , who as a toddler disappeared the day of her mother's murder.
The narrative unfolds smoothly through excerpts from Asta's diary interwoven with the lives of Swanny, Marie and Ann.
When I had finished reading, with the mystery solved and with the benefit of hindsight, I immediately re-read the book. All the clues were there deftly and unobtrusively laid throughout this cleverly constructed narrative. This is a pleasant read for a wet afternoon by the fire.
---
Cost [Amazon]: Paperback - £18.99          Kindle - £9.99
---