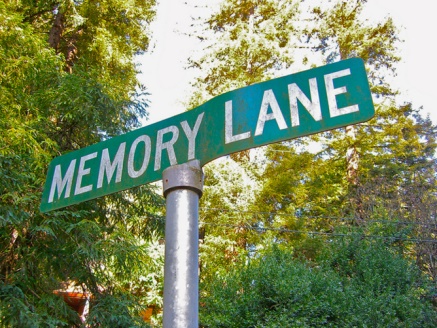 ---
Vive La Différence
With the new year well upon us I can recall that in earlier years at this time the thoughts of many of us turned to foreign summer holidays.  Whilst things remain uncertain in this regard my thoughts have turned to my student days when I had the good fortune to have a friend (a former school friend) who had decided not to waste his undoubted talents on university and went into the world of work. The good fortune for me, and two other friends, arose because he could afford a car. This was used for a number of years on European Grand Tours. We did not fritter our time away with visits to galleries or museums but majored in on beer and swimming pools. We stayed in youth hostels which, being continental recognised and accepted human frailties and allowed guests to travel by car. The experience of the several European hostels revealed the accuracy of most common views of Europeans because each hostel was without a doubt totally stereotypical of the citizens of the country in which it was situate. 
Those in Belgium were boring in the extreme . Clean and tidy, but not excessively so, with  nothing about them to recall. 
French hostels were individual with no two being the same.  With the exception of one very large modern hostel most were old buildings which had seen better days and had a general feeling of grubbiness. The wardens expected little from us in the way of tasks and were generally non-committally satisfied to grunt and say nothing intelligible as we arrived and departed. 
In Italy I can recall one hostel that consisted of a large barn with a two large continuous wooden shelves, one above the other running all around the walls. There were holes in the walls  to allow air to circulate and birds who felt inclined to enter or leave. These holes may also have served as a means of escape in case of fire as I had noticed on entering the barn a large wooden bar leaning against the wall. When the barn doors were closed for the night I heard the bar being put in place outside across them. The sleeping arrangements presumed that one lay on a shelf at ninety degrees to the wall with the option whether to lie with one's head or one's feet against the wall.  
The unique feature of German hostels was the large board beside the entrance door  of each hostel which set out clearly and without any opportunity for  doubt the numerous RULES which applied within. Whilst these were in reality no different to the rules of any  other hostel in Europe none made such a feature.  Rules were obviously considered very important and strict observance considered essential. In the morning blankets had to be folded correctly and placed at the end of the bed with the word  "FUSSEND"  prominent on the top. Without this one was not allowed to leave the dormitory or collect the ticket for breakfast.  Rules and cleanliness are definitely next to Germanness.
The large Swiss hostel at which we stayed took its international obligations very seriously, wakening us every morning with at least seven National Anthems played loudly. I was grumpy at being woken like that and that the British Anthem was nearly the last. 
Many of you reading this will have stayed in English hostels and about these I would not presume to  comment.  
Ian Clark