Book Reviews For November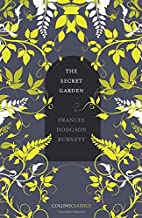 THE SECRET GARDEN by Francis Hodgson Burnett
The Secret Garden Frances Hodgson Burnett If you only ever read one book, this is it. Mary Lennox was born in India, her father was something important in the British Government. Her mother was a party animal. She wasn't interested in children. It wasn't that they should be seen and not heard, it was that they shouldn't be seen either. Mary was a sickly child, so very thin and definitely no beauty. Thin yellow hair and face. She hated everbody, never did anything for herself, she had a nursemaid who fed her and clothed her and kept her quiet. One day when she was nine her nurse maid was missing and no one else could control her so she was abandoned. The cholera had arrived. Everybody had disappeared. She found food and wine, ate and fell asleep. She was found eventually wandering about the building, both her parents had died and she was fostered for a while a family with five children. Surprisingly the didn't bond. One day she was told she was to go home, where could that be. It's England. Actually Yorkshire. She's going to her uncle, Mr Archibald Craven, he's a hunch back and horrible, so rumour has it and this is where her life really begins.
Cost: £5.89 [Paperback] Amazon   Currently Free on Kindle
---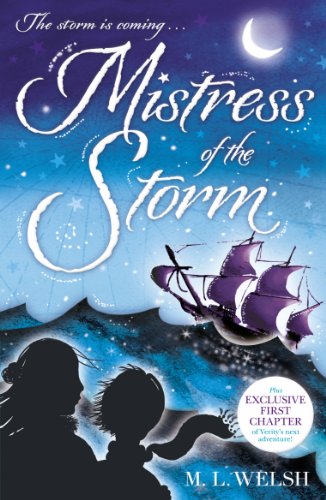 MISTRESS OF THE STORM by Melanie  Welsh
I would recommend this debut novel by M L Welsh to children aged 7 or over who are competent readers. It is an exciting story with an interesting plot.
Verity's hometown of Wellow is a small place with a history of smuggling and magic. Sadly, in the present day, all that remains is bitter rivalries between families. Verity has grown up with no knowledge of her family's past, and feels that she doesn't fit in. She becomes friends with Henry and Martha, but their happiness is soon ended by the mysterious arrival of a ship, bringing Verity's intimidating grandmother.
Verity discovers that her grandmother is the long-forgotten Mistress of the Storm, an evil, magical keeper of the air element. Verity, Henry and Martha find themselves entangled in a web of dark magic and revenge. They must stop the Mistress of the Storm, before it's too late...
Cost £10.99 [Amazon Hard Cover]     Kindle £3.99 
---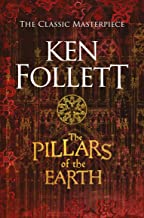 PILLARS OF THE EARTH by Ken Follett

Let me begin by saying the book is 973 pages, an extensive story about building a Gothic cathedral in Medieval England and describing life and events of community life over a period of 50 years. So, straight away it will be a Marmite experience for many readers but for me it is an extraordinary compelling read

 

As a concept, try to imagine a wattle and daub version of Coronation Street with the interaction of a variety of characters and storylines based around the growth of a Cathedral, a Monastery and a village in the 12 century. An imaginative Dales reader will quickly absorb in their mind the context of life in Ripon, Bolton Abbey and Grassington during the Middle Ages

 

Follett creates a remarkable world full of strong characters you will come to love and hate as we follow the lives of masons, clergy and feudal aristocracy along with their serfs and tenants. It is particularly detailed on the role of women in the community at the time

 

You very quickly get a feeling for the many great and fascinating characters. The lives of Tom the Builder, Aliena, Lord William and Prior Peter are humorous, tragic and at times extremely brutal. However, I found such a detailed narrative kept me turning the pages

  As the book progresses, I found myself becoming more informed on the basic techniques of Gothic architecture, the role of the church in society and the actual hardship of life in feudal England. Follett also describes real historical events that were developing in the period. For instance, the bloody assassination of Thomas Becket at Canterbury is particularly detailed as to why, where, when and by whom. That said this is not a book for the sensitive reader. There is depravity amongst those in control of law and order, vivid descriptions of poverty and hardship and the abuse of some women in the story are all difficult to read.

 

This book is the first of a Follett Trilogy series; suffice it to say I have already devoured the other two books making my lockdown that little bit more bearable!

Cost: £8.19 Paperback [Amazon]       £3.99 [Kindle]
---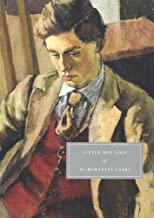 Little Boy Lost by Marghanita Lasky
Whilst trawling our bookshelves looking for something to read in these Covid days, I came across my battered copy of "Little Boy Lost" by Marghanita Laski . I first read this book over fifty years ago and have reread it several times since.
The story tells of the search of an army officer, Hilary Wainwright , for his son in France at the end of World War II . He had last seen the child, just born, at his and his wife,Lisa's, flat in Paris in his cradle with the toy dog, Binkie, he had won for his wife at a fair, beside him. As the German army was about to occupy Paris, Lisa, who was too ill to travel, insisted that Hilary leave. Later Hilary was told by Pierre, a friend in the resistance, that Lisa had been killed but the child, then aged two had been taken to a place of safety. After the war, Pierre had traced a child, who might be Hilary's son but the was no certainty and Hilary must decide if he can or wants to accept the little boy as his.
When I first read the book I gobbled it up anxious to know what happens and carried along effortlessly by the deceptively smoothly written narrative. Subsequent readings revealed the careful structure of the plot and the evocative descriptions of life in France immediately post war. My latest reading revealed the gradual and skilful drawing out of the personalities not only of the main characters but also of subordinate characters, Madame Quillebeouf , Mother Superior and Nelly, whose lives after the end of the book I itched to know more about.
This is a beautifully written, thought provoking book which is one of my favourites.
Cost: £26.29 Paperback [Amazon]     £7.99 [Kindle]    £6.49 Used [www.abebooks.co.uk]
---
If anyone reads any of the books reviewed, please write your own review. Or any books that you've read and you think people would like to read and send to uwconcertclub@gmail.com