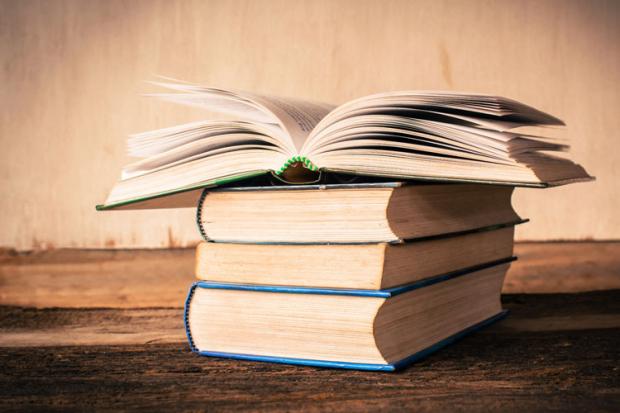 ---
Book Reviews For October
---

Thinking On My feet by Kate Humble
.   
The small joy of putting one foot in front of another.  In this book Kate celebrates the simple act of walking, the remarkable effect it has on our minds and bodies and the pleasure of moving through the world at walking pace.
During lockdown I hurt my back and for many weeks was confined first to bed and then to a gentle pace of life which meant no gardening, no even short walks.  I borrowed this book and was immediately immersed in the countryside near Kate's home around the Wye Valley.  Her vivid descriptions of early morning walks with her dogs, through fields and woodland, took me out into the world of nature, bird song and often the companionship of other walkers.  Her walks led her to discoveries in foreign lands.  She goes out of her comfort zone on the Wye Valley Walk.  But all the time she shows, whether it be a walk, march or hike, how problems can be solved by connecting with the seasons, or how the mood can be lifted by bird song.  It is what walking is about and as a result helps us to lead a better life.   This is a gentle, uplifting read.
Cost: Paperback £9.99 [Amazon]      Kindle £3.99
---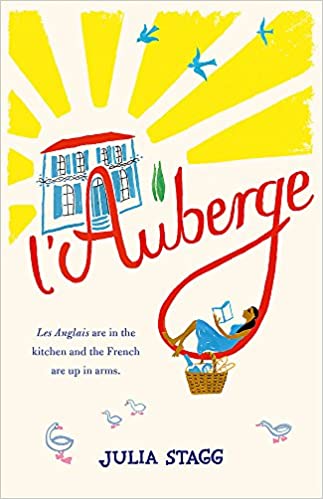 l'Auberge by Julia Stagg
Quelle horreur. An English couple have bought the Auberge. Everybody knows that the English can't cook. The mayor wanted it for his brother, so is not best pleased and he's plotting to get rid of them. The Websters, the English couple who fell in love with a small part of France and wanted to make it their future, find reality hitting them in the face with the minutiae of French politics. Each member of the cast brings his or her own surprises as the different strands of everyone's life weave in and around each other. Annie's problems with her teeth, the ghost in the shop, and the cat Tomate. All add to the humour. Very enjoyable. This is the first book in a series.
Cost: Paperback £9.99 [Amazon]     Kindle £2.99
---

Yorkshire Dales (New Naturalist 130)
by Lee, J. Published by Collins 2015

 

For those of you unfamiliar with the New Naturalist series, it is the pinnacle of British natural history publishing, started in 1945 and continuing to the present day. Individual books cover a wide range of topics from individual species through to area studies, of which John Lee's volume is a fine example. To quote the series editors 'The aim of this series is to interest the general reader in the wildlife of Britain by recapturing the spirit of the old naturalists'.

 

John Lee is an Emeritus Professor from the University of Sheffield and writes as an academic notable in his field and as someone who has visited and known the Dales for some 60 years. As should be expected from an academic, this is a well-researched book, with 11 pages of references. However, this is not a purely academic work as shown by the numerous illustrative photographs taken by the author and the wide range of Dales people he has consulted.

The book starts from considering the development of the landscape we see today, working from the rocks upwards towards the impact of humans, for example, in quarrying those same rocks. The bulk of the book considers several major habitats and their associated natural history. It is unlikely that all of you will have a consistent level of interest in some of the more specialised topics (I didn't), but it isn't necessary to learn the Latin names of obscure mosses to appreciate the way in which they indicate the significance of the places they are found in. The culmination of the book is by way of considering various aspects of the changing nature of the Dales with a look to the future. Notwithstanding the publication date, the book feels current and some of the issues covered are very relevant today, such as the landscape impact of Ash dieback, and climate change. For those of you with a taste for mysteries, there is a diversion into a detailed story of the apparent loss, rediscovery, and reintroduction of the Lady's Slipper Orchid, and the characters involved.

 

I found this an excellent summary of the Dales natural history. Very informative on what we have lost and persuasive as to why we should value what is left. The style of writing is authoritative without being heavy going or unnecessarily jargon-laden. Lee's personal love and care of the Dales comes through and the inclusion of the many observations from people living and working in the Dales enhances that feeling. I was surprised by the range and depth of the coverage and the way in which I could follow up on particular interest through the further reading if I wanted too. In other words, it admirably succeeds in meeting the series editors' aims. The hardback edition is also a beautifully produced book with real heft in the hand.

Cost:  Hardback £60.00 [Amazon]    Paperback £35.00 [Amazon]   Kindle Unlimited £0.00 Requires Mthly Subscription of £7.99
---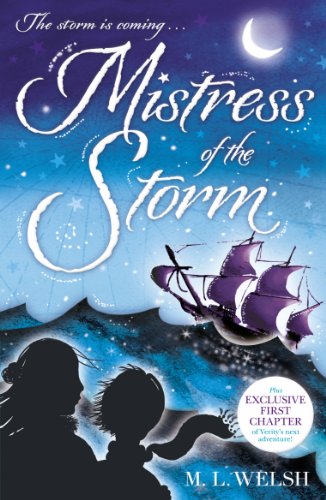 Coming in next month's magazine
Mistress Of The Storm by Melanie Welsh