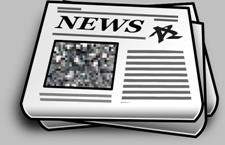 THE LATEST FROM THE GRASSINGTON PLAYERS
Grassington Town Hall have used the Lockdown time by completely refurbishing the stage in the main hall. The overhead gantry had been declared unsafe by safety inspectors, so, with help from grants, they have demolished the gantry, so that all scenery and backdrops can now be operated from stage level.
New steel girders are in place to hold all flies and curtain rails.  New curtains and fantastic lighting system have been installed. Most of the work has been carried out voluntarily by Barrie Doyle, Derrick Lee,and James Harker, to whom we are all indebted. 
See photographs on facebook.com - Grassington Town Hall - Devonshire Institute
 So, altogether, a lot of money has been spent, with plans for more improvements in the near future.
David Wood, their Chairman has all the details, and, of course, is appealing to all Town Hall users to become members, by contributing just £2 each month towards its upkeep.
Players understand that we will be unable to rehearse until the New Year, when we start on our May production. Another World Premiere Amateur musical production - currently under wraps! - Watch this space!! 
We understand social distancing will still apply, which will cause great difficulty.
We have had Government guidelines from NODA (National Operatic and Dramatic Association) which are in this link..
https;//www.gov.uk/guidance/working-safely-during-coronavirus-covid-19/performing-arts
---
SKIPTON LIBRARY 
It is now possible to return any books and take out others without entering the library proper. Simply phone them [01609 - 534 548], arrange a day and time that you wish to go in and return your books, if you want more books to take out give them some idea of the books you like.
When you go in, drop your books in a box in the entrance of the library and give the librarian sitting at a table inside the entrance your name, and they will have a book pack ready for you. The books they have selected for you are based on all the books you have taken out over the past year or so. You won't be disappointed.