Sunset Boulevard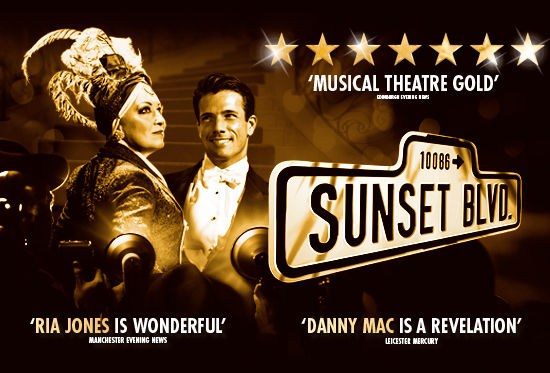 It's not that the show has got smaller,
it's the performance that has got bigger
At A Glance
Event Date: 07/02/2018
Venue: Alhambra, Bradford
Price: £34.00
Closing Date For Tickets: 4th Dec 2017
Event Start Time:2pm [Matinee]
One of the all-time great musicals, Sunset Boulevard is a compelling story of romance and obsession, based on Billy Wilder's legendary film, with Don Black and Christopher Hampton's wonderful book and lyrics.
In her mansion on Sunset Boulevard, faded silent-screen goddess, Norma Desmond, lives in a fantasy world. Impoverished screen writer, Joe Gillis, on the run from debt collectors, stumbles into her reclusive world. Persuaded to work on Norma's 'masterpiece', a film script that she believes will put her back in front of the cameras, he is seduced by her and her luxurious life-style. Joe becomes entrapped in a claustrophobic world until his love for another woman leads him to try and break free, with dramatic consequences.
With its much-loved score (including Sunset Boulevard, With One Look, As If We Never Said Goodbye, The Greatest Star Of All and The Perfect Year) performed with full orchestra, this "MAJESTIC, MESMERIZING AND TEASINGLY SEDUCTIVE!" (The Evening Standard) production promises to be a spectacular event.
'ANDREW LLOYD WEBBER'S MUSICAL IS A GLORIOUS, THRILL A MINUTE TRIUMPH' DAILY TELEGRAPH
'MUSICAL THEATRE GOLD' EDINBURGH EVENING NEWS
The producers of Sunset Boulevard cannot guarantee the appearance of any particular artist, which is always subject to illness and holidays.