A LITTLE MORE HISTORY OF GRASSINGTON
---
The Building Now Occupied by The Stripey Badger was once the site of The Liverpool Warehouse.
---
THE LIVERPOOL WAREHOUSE, GRASSINGTON
The Liverpool Warehouse dates from the 18th Century, possibly even earlier and stood on the site of the former tannery. The shop portion of the building was extended in the mid-19th century to serve the local workpeople and by 1861 it had become a kind of 'Selfridges of the Dales'
Many of the goods came by canal from Liverpool, hence its name. Around 1920 the business ceased and it became the Cafe Royal, which continued until more recent times, when it became a clothes shop and Peter Walbank's Emporium, later replaced by CC Outdoors which recently moved further down the High Street, replaced by The Stripey Badger.
---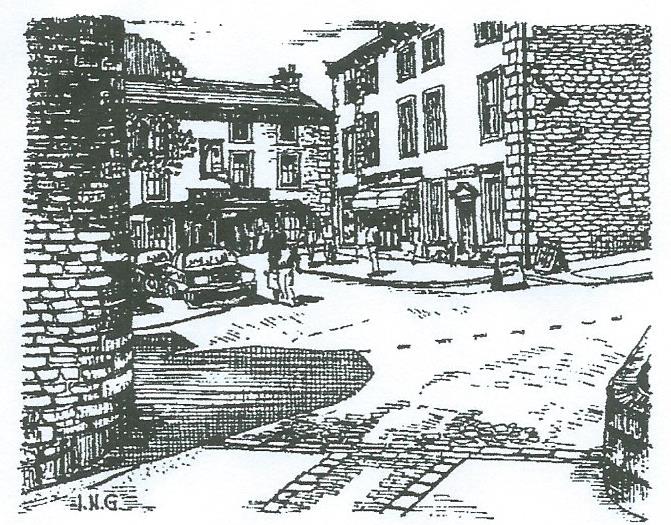 ---
SOURCES: The Grassington Clarion Publishers: The Dickensian Festival - Line Drawing Mr Ian Goldthorpe